I was browsing some resources online for homesteading options and came across a helpful little site that has designs for cabins 1 story, 1.5 story and 2 story homes that you can customize and fiddle with the design to create the dream cabin you have always wanted to build and they don't take up much room but looking at them and the designs it seems they're huge but really they're not that big but they have a lot of space.
Here are a few pictures from the website, they offer the designs for a price but you can see them also in pdf form as well.
www.countryplans.com
I personally like this outdoor rustic look and they list it as a Solar Saltbox Home!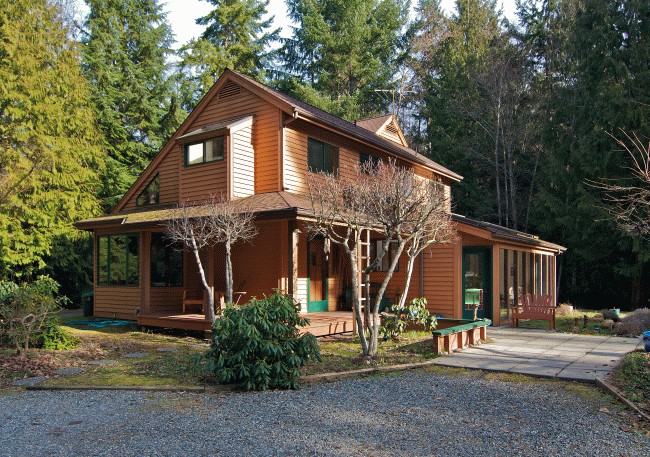 If you're more after a cottage or smaller quaint home, check this design out! This is listed as a Universal Cottage and has been used in many styles.